July 27th, 2017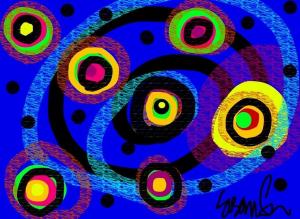 The impact of digital technology has transformed activities such as painting, drawing, sculpture and music/sound art, while new forms, such as net art, digital installation art, and virtual reality, have become recognized artistic practices. More generally the term digital artist is used to describe an artist who makes use of digital technologies in the production of art. In an expanded sense, "digital art" is contemporary art that uses the methods of mass production or digital media.

The popularity of digital art is increasing every year as the technology required is increasingly becoming readily available to everyone. Once the domain of graphic designers or artists such as Andy Warhol is now becoming a common way to create artwork. No other medium would let you erase 100 times, without harming your canvas in the slightest.

Despite the reluctance of mainstream traditional art forums to admit digital art as a serious art form, the field is explosive and gaining ground everyday across the internet, in museums, galleries, and competitions.

The digital revolution as it pertains to art and the artist has changed none of the rules but all of the tools. No longer must the painter be concerned with the procurement of paints and brushes. His studio now can be contained within the confines of his computer desk and printer.

On the other hand, the rules of composition, the effect of color on the mind and the implementation of lines and figures in an image are still the pervue of the artist. The digital world has enlarged the scope of possibilities to an infinite scope and Photoshop and its cousins have provided the tools to accomplish his goals.

The digital medium produces art from light pixels. It would seem to be as close as it gets to making something from nothing. Something beautiful, something conveying new perspective, something inspired - art.